News Roundup 5 March
Subscribe
Subscribe - news & resources

News Roundup 5 March
Latest Industry News
Latest in the Cloud
CIF Blog
UK data laws are adequate. For now.

By Frank Jennings, The Cloud Lawyer.
The EU Commission has issued draft decisions that UK data laws are adequate for data transfers to continue. Perhaps the only surprise was that it took the Commission so long to issue these draft decisions. After all, the UK has had data protection laws longer than the EU. The latest iteration, GDPR, became enforceable in 2018 in the UK just as it did in the other EU member states. And the EU Withdrawal Act preserved its effect in the UK. All part of the political fun and games in the Brexit negotiations.
Cloud Events and Webinars
In Pursuit of Tomorrow | 11 March'21 | 3.30pm
- 30 free tickets available for In Pursuit of Tomorrow with Kevin Gaskell Former CEO of Porsche, Lamborghini and BMW.

Unlocking the Data Economy with the Power of the Cloud: Strategies for Success | 16 March'21 | 4pm
Reducing risk in the cloud – What you haven't considered | 17 March'21 | 9.30am - 10.30am

Live Panel: The future of cloud security | 18 March'21 | 10.50am - 11.30am

Defining Your Remote Working Strategy | 24 March'21 | 3pm & OnDemand

Member event: Cloud Industry Forum members meeting | 14 April'21 | 10am - 12pm
More from the Industry
Webinar | Cloud Migration: Why, How and When
In this newly cloud-first world - driven by the Digital Transformation necessitated by the pandemic - there's never been a more crucial time to make sure your cloud migration is a success. In this episode of DT in Action, CIF and guest experts share the essential considerations of cloud migration.

Cloud Industry Forum | Data Intensity | Matillion | Fujitsu
---
You'll hear everything you ever wanted to know about upgrading to about the benefits of using Oracle E-Business Suite in the cloud version 12.2 from Data Intensity and Arcivate, including an overview of Arcivate's story to date, and how they can help you release value by enhancing and automating your business processes.
Webinar | Arcivate: Upgrading Oracle E-Business Suite 12.2 In The Cloud | Data Intensity
---
Webinar | Zero Trust with Cloud App Security | Softwerx
This webinar presented by Matt Smith, Microsoft Solutions Architect from Softwerx, explores the basics of Microsoft Cloud App Security and looks at how we integrate with Conditional Access and Microsoft Defender for Endpoint to address security gaps in an organization's use of cloud services.
---
Industry Research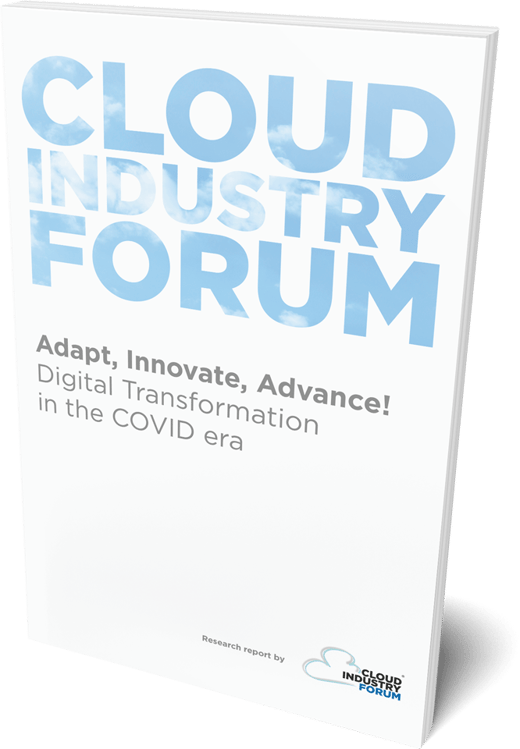 Adapt, Innovate, Advance!
Digital Transformation in the Covid era
The cloud delivered for over 90 per cent of UK plc when tackling the challenge of COVID.Cloud Industry Forum research finds that COVID put the Cloud to test and it passed with flying colours.