News Roundup 19 March
Subscribe
Subscribe - news & resources

News Roundup 19 March
Latest Industry News
Latest in the Cloud
CIF Blog
Cloud expansion will increase opportunities for data democracy in 2021.
By Disruptive Live.
The pandemic cast a very long shadow over 2020. Fundamental changes — some temporary, some permanent — impacted virtually every quarter of the business world. We saw a faster-than-predicted shift to the cloud as businesses scrambled to adapt to sudden changes. So much so that cloud spending rose 37%.
Cloud Events and Webinars
Defining Your Remote Working Strategy | 24 March'21 | 3pm & OnDemand

Cut Costs and Streamline your Oracle Workloads with OCI | 25 March'21 | 3pm

Achieving Compliance in 2021 with a Microsoft First Approach | 25 March'21 | 11am - 12pm

Member event: Cloud Industry Forum members meeting | 14 April'21 | 10am - 12pm
More from the Industry
Webinar | Unlocking the Data Economy with the Power of the Cloud: Strategies for Success
The data economy is estimated to be worth between $118bn and $164bn in Canada alone so in today's digital age it's essential that businesses set themselves up as players in the data economy. To be successful within this task it's worth looking at how cloud powers and in the episode of DT in Action we share how organisations can mek the most of the data economy with cloud solutions.

Cloud Industry Forum | Ancoris | Cobweb | Matillion
---
Webinar | Cloud Migration: Why, How and When
In this newly cloud-first world - driven by the Digital Transformation necessitated by the pandemic - there's never been a more crucial time to make sure your cloud migration is a success. In this episode of DT in Action, CIF and guest experts share the essential considerations of cloud migration.

Cloud Industry Forum | Data Intensity | Matillion | Fujitsu
---
Industry Research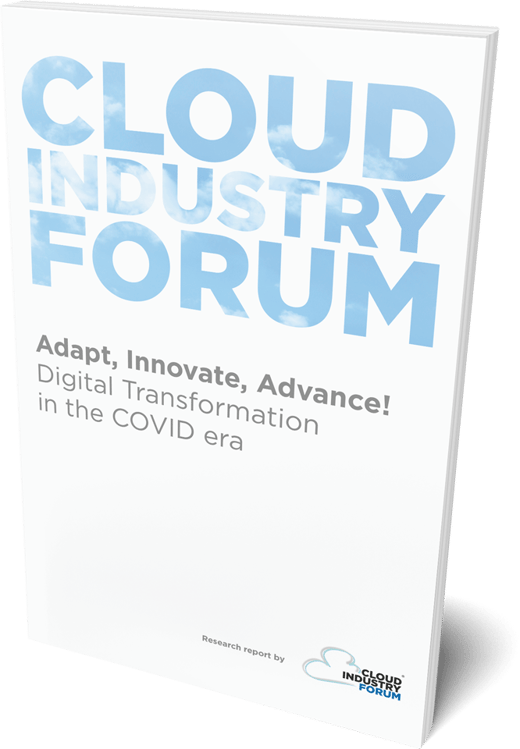 Adapt, Innovate, Advance!
Digital Transformation in the Covid era
The cloud delivered for over 90 per cent of UK plc when tackling the challenge of COVID.Cloud Industry Forum research finds that COVID put the Cloud to test and it passed with flying colours.